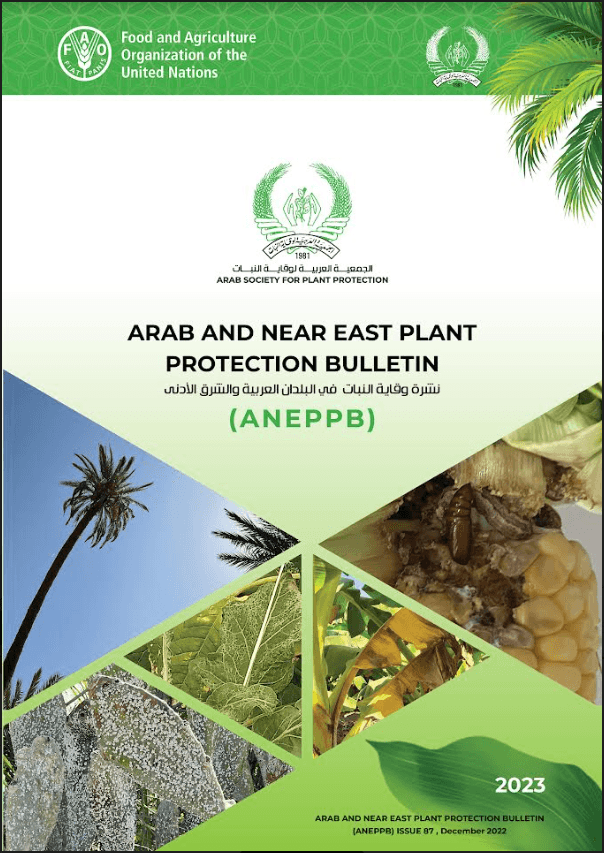 ARAB AND NEAR EAST PLANT PROTECTION BULLETIN
The Arab and Near East Plant Protection Bulletin (ANEPPB) is jointly published, three times per year, by the Arab Society for Plant Protection and the Near East Regional Office of the FAO. All correspondence should be sent by email to the Editor ([email protected]).


Material from ANEPPB may be reprinted provided that appropriate credits are given. The designations employed and the presentation of material in this newsletter do not necessarily imply the expression of any opinion whatsoever on the part of the Food and Agriculture Organization (FAO) of the United Nations or the Arab Society for Plant Protection (ASPP) concerning the legal or constitutional status of any country, territory, city or area, or its authorities or concerning the delimitation of its frontiers or boundaries. Similarly, views expressed by any contributor to the newsletter are those of the contributor only, and must not be regarded as conforming with the views of FAO or ASPP.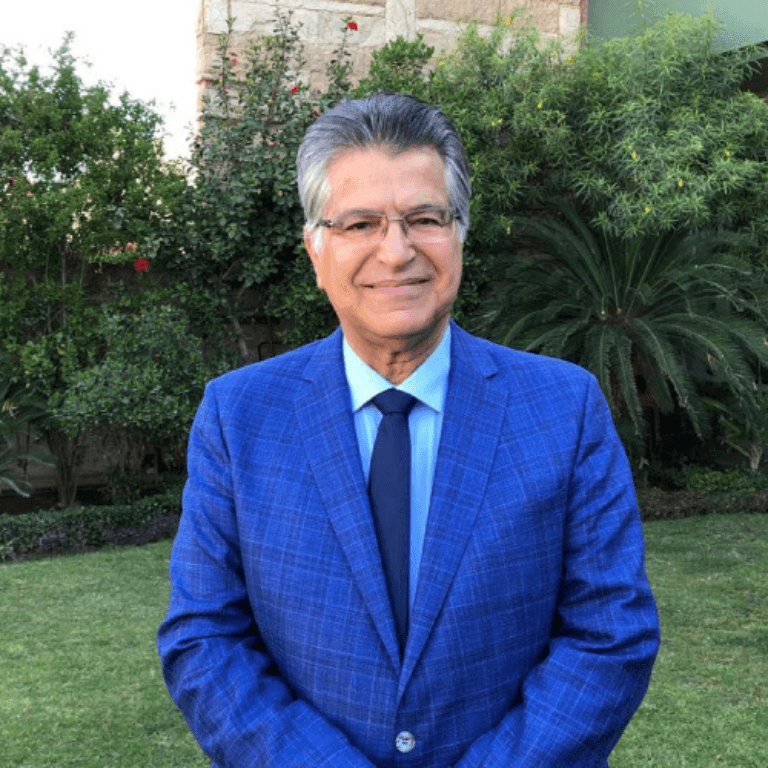 Ibrahim Al-JBOORY
Editor-in-Chief
---
Nationality:
Iraqi
Specialization:
Entomologist, Acarologist
Current address:
University of Baghdad College of Agriculture IRAQ
[email protected]
Raied ABOU KUBAA
---
Italian National Research Council (CNR-Bari-Italy)
Abdelfattah Dababat
---
Country Representative and Soil Borne Pathogens Program Leader CIMMYT Turkey.
Mustafa HAIDAR
---
Faculty of Agricultural and Food Sciences, AUB, Lebanon.
Bouzid NASRAOUI
---
INAT, University of Carthage, Tunis, Tunisia.
Ahmed KATBEH
---
Faculty of Agriculture, University of Jordan, Amman, Jordan
Houda BOUREGHDA
---
The Higher National Agronomic School, ENSA - El Harrach- Algeria
Abdulnabi M. Basheer
---
Faculty of Agriculture, Damascus University - Syria
Mohamed A. Fayyad
---
Faculty of Agriculture, Basrah University - Iraq
Zinette Moussa
---
Lebanese Agricultural Research Institute LARI, Lebanon
Tara Alfadhli
---
P.O. Box 17399 Amman 11195 Jordan
Ahmad Abu Shouk
---
P.O. Box 17399 Amman 11195 Jordan